Discover history. Rediscover fine dining.
The Happy Apple InN•the westendorf family
Enjoy American cuisine in a uniquely historic atmosphere
Built in the 1800's as a stagecoach stop for travelers between the state capitol and shore destinations, the Inn has long been a fixture in Imlaystown. It was opened as a restaurant by the Westesdorf family in 1972, and they continue the tradition of great food in a nostalgic atmosphere to this day.
The Happy Apple Inn offers a mouthwatering array of entrées & a house specialty of prime rib, with an Emperor's Club cut of 40 juicy ounces. Your choice of drink from the full bar to complement the meal will leave you fully satisfied.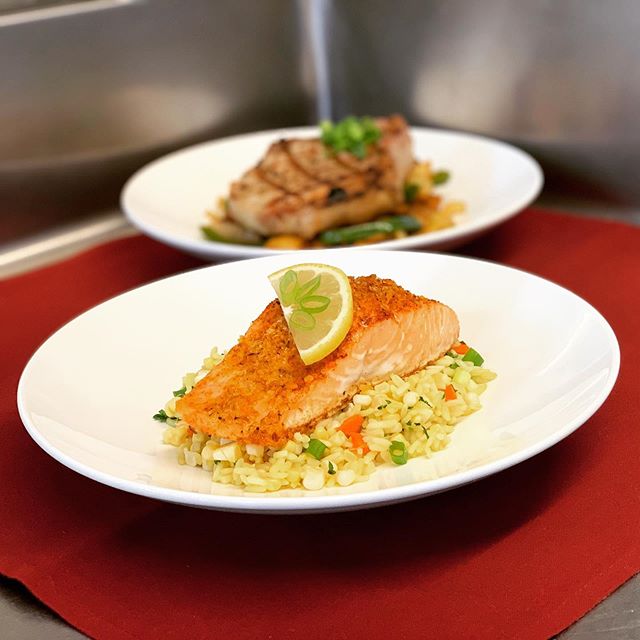 This weeks specials will include-Garlic Scottish Salmon served over rice tossed with jersey corn, and a Grilled Prime Pork Chop served over a mix of jersey fresh onions, potatoes and peppers.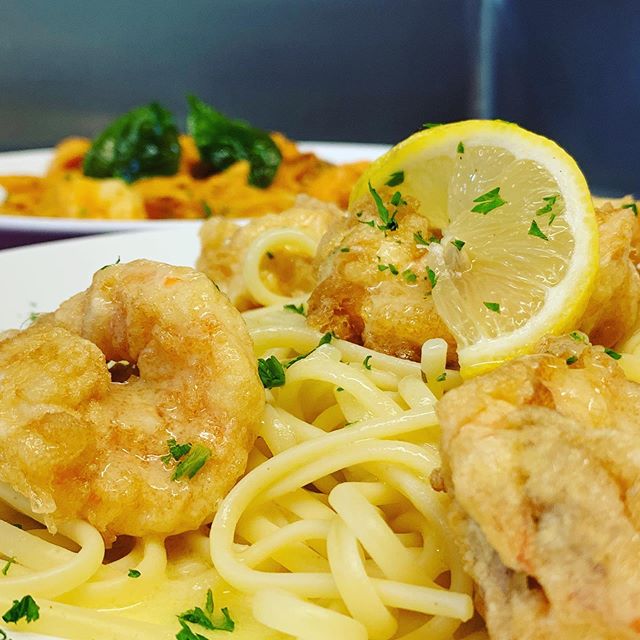 15% off you entire check when you show us this post!! Valid 7/20/19-7/21/19. Also it's shrimp week here at the Happy Apple Inn. 5 shrimp entrees on special all $23.99 each. Comes with all you can eat salad bar and bread board!
Applewood smoked wings and ribs this week!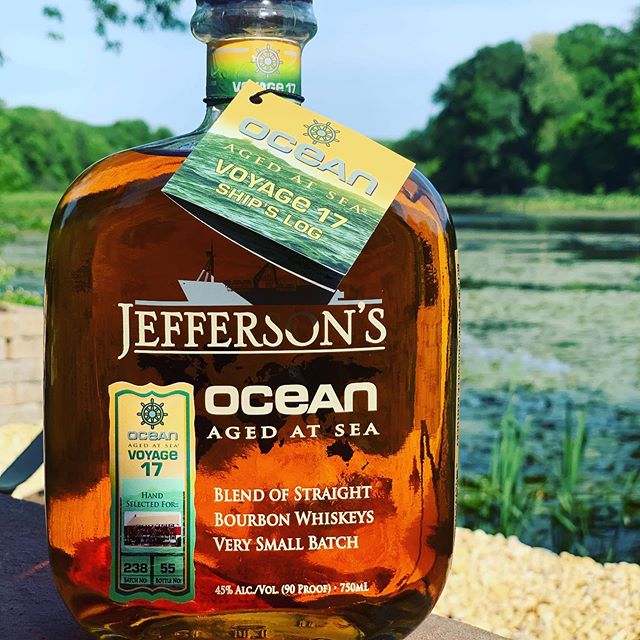 Less then 2 weeks before our release of our Jefferson Single Barrel Ocean Bourbon. All numbered with bottle number and barrel number.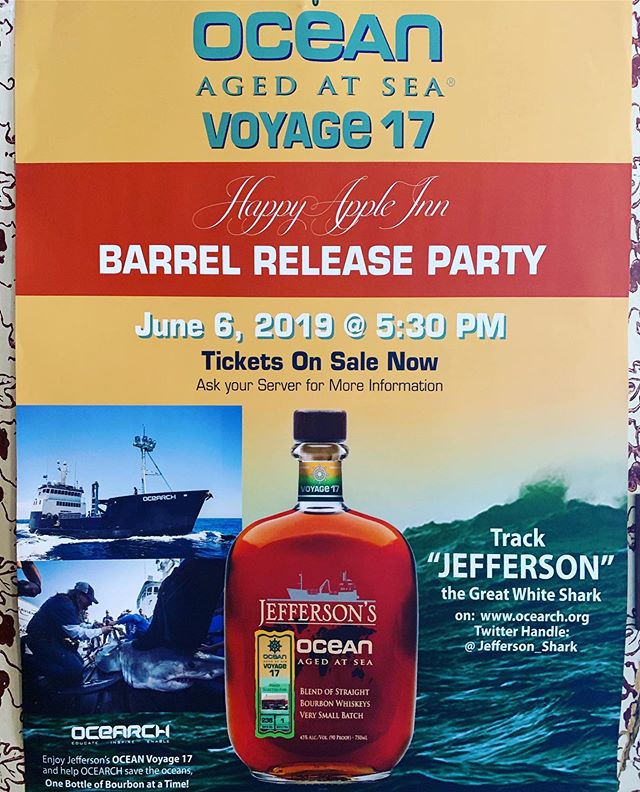 Our barrel release party is coming up soon! Make sure to make your reservation ASAP! For more info visit our website HappyAppleInn.com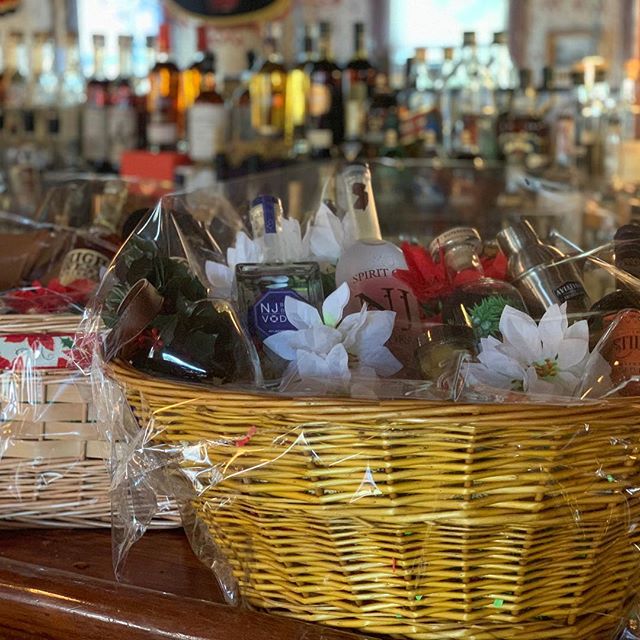 Our Holiday giveaway! For every $25 spent on gift cards is an entry into the giveaway. The giveaway ends the 23rd and gift cards can be purchased online, by phone or in house. HappyAppleInn.com. Thanks!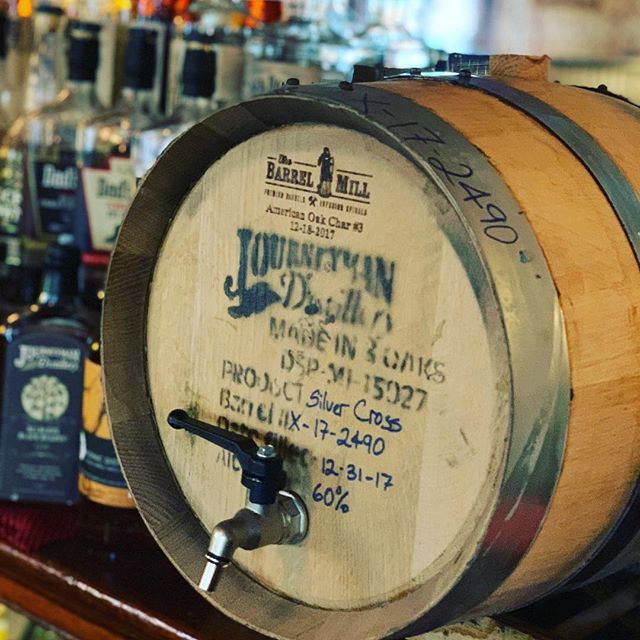 Our Fall cocktail and craft whiskey list is now available. It will be featuring this barrel aged Old fashion made with Journeyman Rye Whiskey!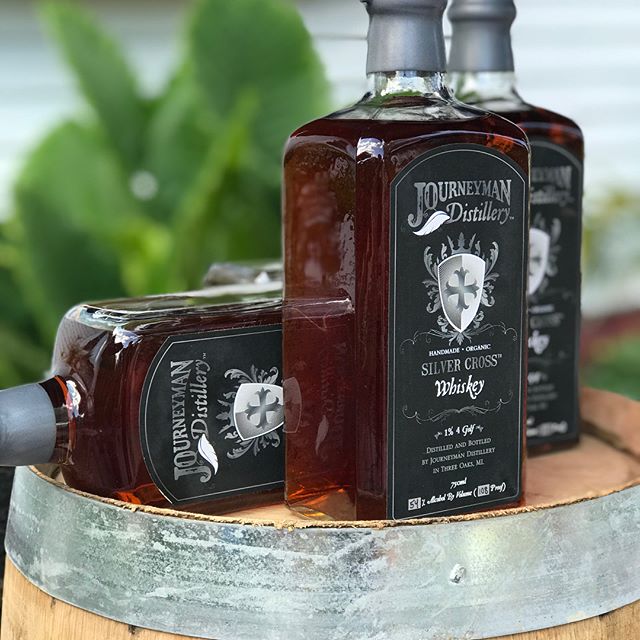 We just wanted to say thanks to everyone who came to our private barrel release party! For those who couldn't make it we still have a few bottles for sale so make sure to come in soon if your interested! #journeymandistillery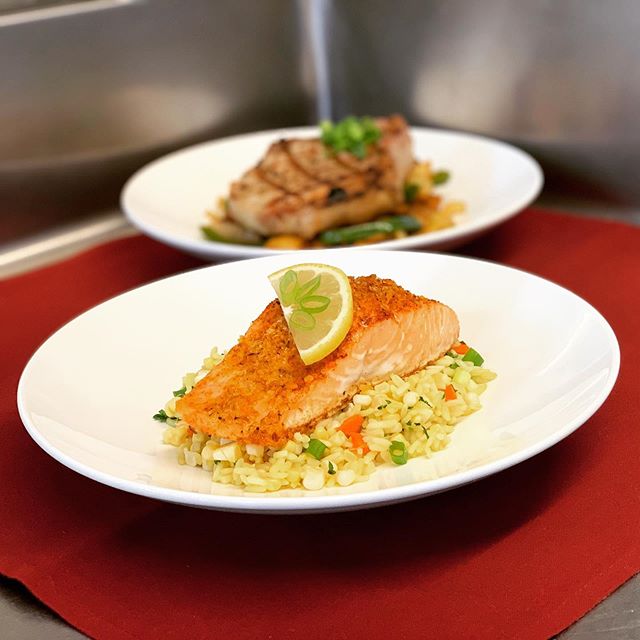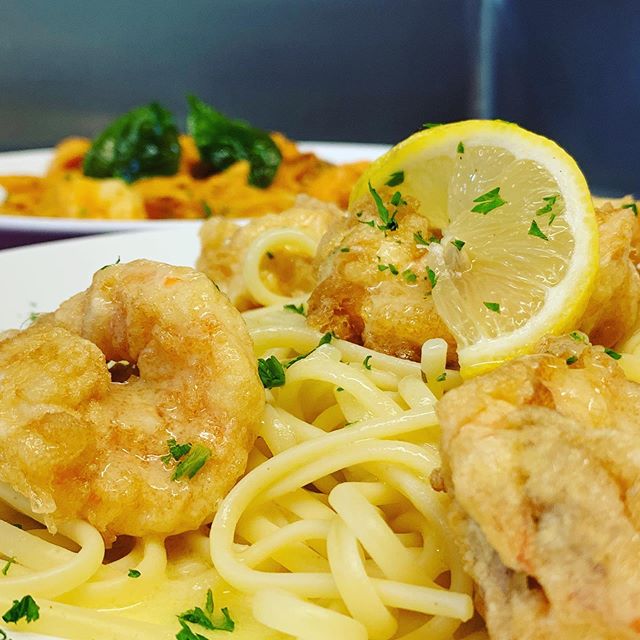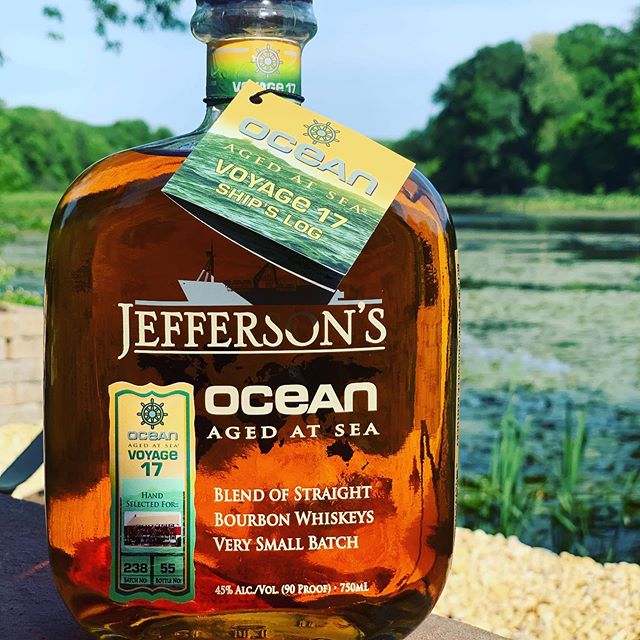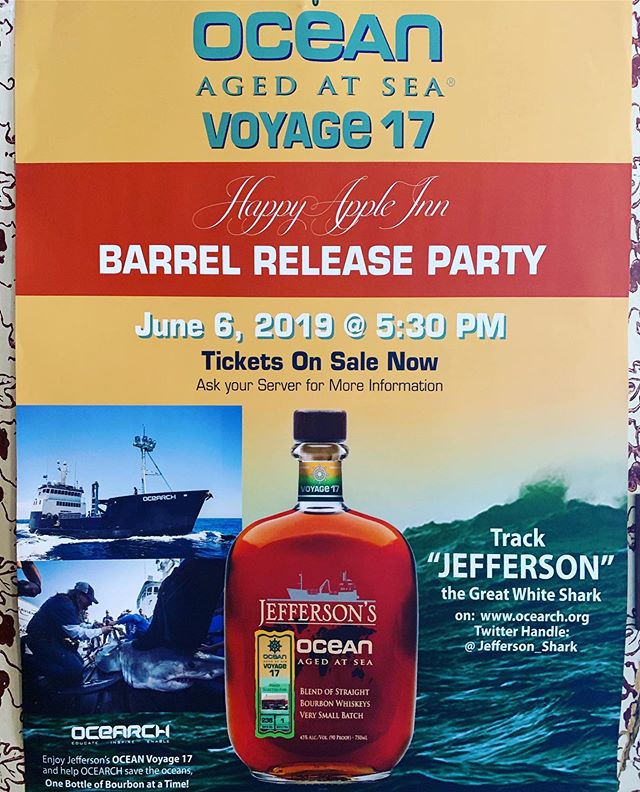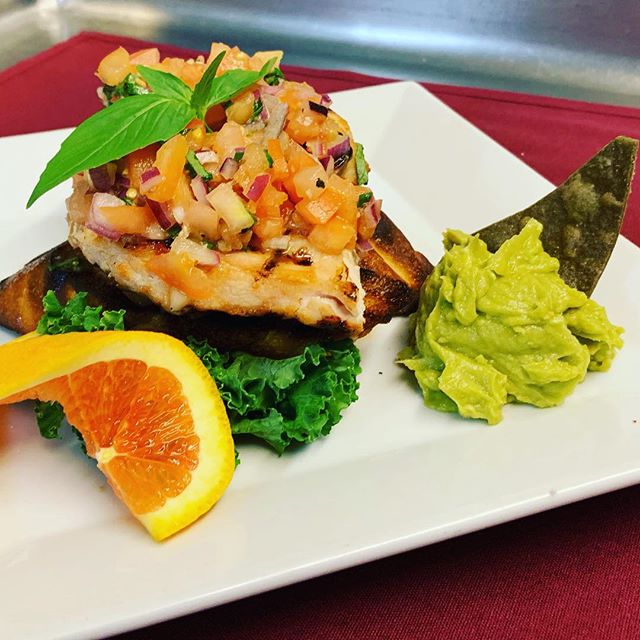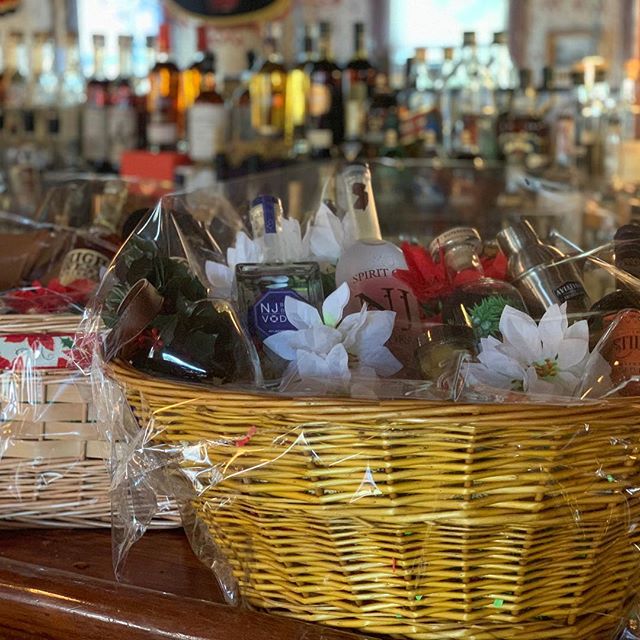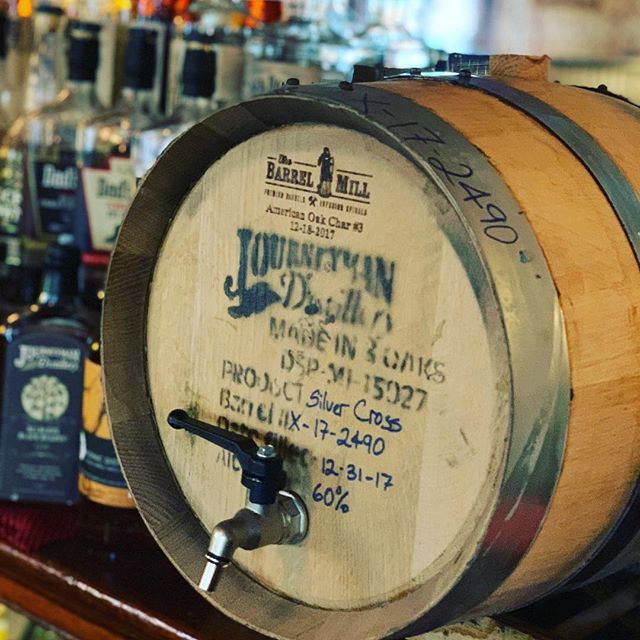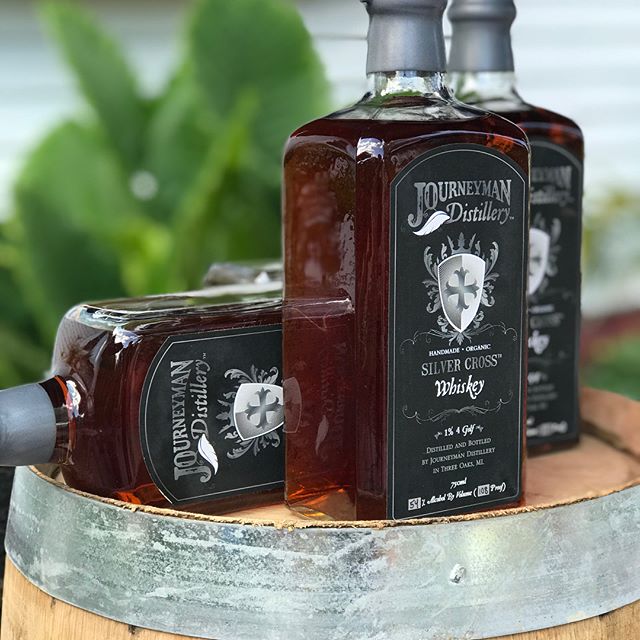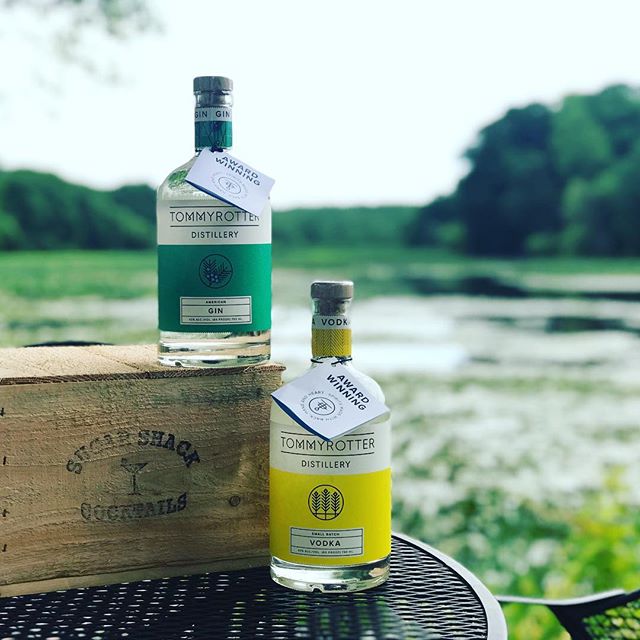 Location
29 Imlaystown Road
Cream Ridge, NJ 08514
Hours
Wed-Th 4p–9p
F-Sa 4p–10p
Su 1p–9p
Closed Mon-Tues
Follow Us!
Sign Up For Our Mailing List!
Events
Our events are done for the season, we will have 2020 events up by March
$

11.99
Shrimp Scampi
A tangy taste of Garlic & Butter
$

12.99
Shrimp Cocktail
Fresh filet stuffed with our *Seafood Stuffing
Golden Brown Fried Onion Rings
7.99
Basket of French Fries
6.99
$

15.99
Broiled Seafood Sampler
Cup $4.99 / Crock $5.99
French Onion Soup
with Melted Cheese
Cup $4.99 / Crock $5.99
Mushrooms stuffed with Crabmeat
10.99
Fried Mozzarella Sticks
7.99
English Cut (14oz) $27.99
Queen Cut (20 oz) $31.99
King Cut (30 oz) $46.99
Presidential Cut (40 oz) $62.99
Prime Rib
English Cut (14oz) $27.99
Queen Cut (20 oz) $31.99
King Cut (30 oz) $46.99
Presidential Cut (40 oz) $62.99
Queen Cut (14 oz) $28.99
King Cut (16 oz) $31.99
New York Sirloin
Queen Cut (14 oz) $28.99
King Cut (16 oz) $31.99
Queen Cut (12 oz) $31.99
King Cut (14 oz) $34.99
Filet Mignon
Queen Cut (12 oz) $31.99
King Cut (14 oz) $34.99
All Prime Meats are served with mushroom and onion aujus
$

25.99
Pork Chops
20 ounces (two full cut chops)
$

28.99
Roast Long Island Duckling
Topped with a tasty orange Grand Marnier Sauce
$

24.99
Stuffed Chicken Free Range
Boneless breast stuffed with bread stuffing
$

25.99
A Family Tradition
This family recipe has been handed down for over three decades. Made with the best of Maryland's Jumbo Lump Crab Meat and sauteed with the freshest celery, onions, and spices. Served with a tasty horseradish dijon sauce.
$

24.99
Wildflower Atlantic Salmon
Fresh Atlantic salmon grilled and served over a wildflower honey mustard sauce
$

23.99
Stuffed Filet of Flounder
Fresh filet stuffed with our Seafood Stuffing
$

25.99
Stuffed Shrimp
Jumbo shrimp topped with our Seafood Stuffing
Mkt. Price
Alaskan King Crab Legs
Two lbs of majestic crab
Mkt. Price
$

31.99
Captain's Catch
Broiled 6oz lobster tail, stuffed flounder, jumbo shrimp, and clams casino all broiled to perfection
$

24.99
Jumbo Fried Shrimp
$

68.99
Filet & Tail
12 ozs. of filet mignon with a mushroom and onion Au Jus served with a 12 ounce lobster tail
$

65.99
NY & Tail
An 12 oz. sirloin with a mushroom and onion Au Jus served with a 12 ounce lobster tail
$

54.99
Seafood Combo
(Broiled or Deep Fried) 12 oz. lobster tail served with a variety of fresh broiled or fried seafood
$

42.99
Single Lobster Tail
A 12 ounce succulent lobster tail
$

74.99
Twin Tails
One Not Enough? Try two 12 ounce tails!
Bull Moose Bar/Patio Menu
Starters
Soups
French Onion Soup 5.99
Salad Bar and Bread Board 11.99
Soup & Salad Bar Combo 14.99
with French Onion Soup add $1
Appetizers
Broiled Seafood Sampler 15.99
(Shrimp, Scallops, Stuffed Mushroom, Clams Casino)
Seafood Stuffed Mushrooms 10.99
Clams Casino 12.99
Shrimp Scampi 12.99
Clams Oreganata 10.99
French Fries 6.99
Onion Rings 7.99
Pretzel Bites 7.99
Platters
Wingzingers 11.99
Chicken Fingers 11.99
Fried Shrimp 14.99
Fried Clams 11.99
Combo Basket 12.99
All platters come with french fries
Sandwiches
Crab Cake Sandwich 13.99
One of our homemade crab cakes on a roll
Grilled Chicken Breast Sandwich 11.99
Grilled chicken breast with roasted red peppers and mozzarella cheese
Fried Flounder Sandwich 11.99
Fresh flounder breaded in a panko bread crumb and fried
French Dip 13.99
Our slow roasted prime rib thin sliced and served with au jus
Black Angus Burger 12.99
fresh house ground meat grilled to your liking
Trenton Burger 13.99
Black Angus Burger topped with pork roll and american cheese
Black & Bleu Burger 13.99
Our burger topped with melted bleu cheese
All served with lettuce, tomato, pickles, onions, and french fries
Additional toppings add $.99 each
(Bacon, Cheese, Sautéed Onions, Mushrooms, Frizzled Onions)
Add salad bar for just $5.99 to and appetizer or sandwich
Senior Citizen Early Dinner Menu
Age 65 and Over Please. Excludes Holidays.
Available Wednesday through Friday 4:00-6:00
Saturday 4:00-6:00 Sunday 1:00-4:00
Start your meal off with a Bloody Mary $5.00
All entrees include Salad Bar, Vegetable Du Jour, Potato, Dessert and Coffee or Hot Tea.
Stuffed Breast of Chicken
with bread stuffing, gravy and cranberry sauce
Stuffed Filet of Flounder
with seafood stuffing
Flounder Francaise
served in a lemon butter wine sauce
Fried Jumbo Shrimp
served with cocktail sauce
Fried Chicken
4 pieces served with cranberry sauce
Grilled Pork Chop
served with apple sauce
Chopped sirloin of Beef
with mushrooms and onions aujus
Fried Clams
served with tarter or cocktail sauce
Eggplant Rollatini
stuffed with baby leaf spinach and ricotta & mozzarella cheese
Roast Duckling
with bread stuffing and topped with orange sauce
Petite Filet Mignon
with mushrooms and onions aujus
6 oz. Lobster Tail
served with drawn butter
Pasqua Extra Dry Prosecco (Veneto, Italy)
Nino Franco Prosecco (Valdobbiadene, Italy
Louis Roederer Brut Premier (Champagne, France)
Moet & Chandon Imperial (Champagne, France)
Castello Banfi San Angelo Pinot Grigio (Tuscany, Italy)
Bottega Vinaia Pinot Grigio (Trentino, Italy)
Saint Clair Family Estate Sauvignon Blanc (Marlborough, New Zealand)
Sterling Vineyards Sauvignon Blanc (Napa Valley, CA)
Kendall Jackson Chardonnay (CA)
Simi Chardonnay (Sonoma, CA)
Joseph Droubin Pouilly Fuisse (Burgundy, France)
Planeta Chardonnay (Sicily, Italy)
Cakebread Chardonnay (Napa Valley, CA)
Murrieta's Well "The Whip" (Monterey, CA)
Dr. Loosen "Blue Slate" Riesling Kabinett (Mosel,Germany)
Clarendelle Rose by Chateau Hart Brion (Bordeaux, France)
Whispering Angel Rose (Provence, France)
Cooper Hill Pinot Noir (Willamette Valley, Oregon)
Silver Palm Cabernet Sauvignon (North Coast, CA)
Salentein Malbec (Uco Valley, Argentina)
Chelsea Goldschmidt Merlot (Alexander Valley, CA)
Triveno Malbec Gold Reserve (Mendoza, CA)
Murphy Goode "All In" Claret (Sonoma, CA)
Cherry Tart Pinot Noir (CA)
Dry Creeks Vineyards Merlot (Dry Creek Valley, CA)
Black Stallion Cabernet Sauvignon (Napa, CA)
Stonestreet Cabernet Sauvignon (Alexander Valley, CA)
Gato Negro
Cabernet Sauvignon, Merlot, Chardonnay
CK Mondavi
White Zinfandel
Barton & Guestier
Pinot Noir, Sauvignon Blanc
Sterling Vineyards
Chardonnay
Educated Guess
Cabernet Sauvignon
Irish Coffee
with Jameson Irish Whiskey topped with whipped cream and creme de menthe
Hazelnut Coffee
with Frangelico, a hazelnut flavored liqueur
Nexican Coffee
with Kahlua, a coffe flavored liqueur
Nutty Irishman Coffee
with Frangelico and Bailey's
Roman Coffee
with Sambuka, a black licorice flavored liqueur
French Kiss Coffee
with Chambord, a raspberry flavored liqueur
Romana Sambuka (White or Black)
Comes with salad bar, bread board, coffee and ice cream
Bringing your own cake is welcome and will be cut and served free of charge
Grilled Fresh Scottish Salmon
Stuffed Free Range Chicken Breast
Fried Platter - 8.99 Person
Mozzarella Sticks, Chicken Tenders, Onion Rings, Wing Zingers, Fried Calamari, French Fries
Seafood Platter - 10.99 Person
BBQ Bacon Shrimp, Seafood Stuffed Mushrooms, Garlic Mussels or Mussels Fra Diavolo, Clams Casino, Clams Oreganata, Fried Calamari